Joining two sub-processes together, first classification and then clustering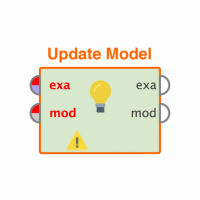 amir_askary_sha
Member
Posts: 11
Contributor I
edited November 2018
in Help
Hi there,
I have two sub-processes and I want to join them together in order to have a complete automated process.
The first process is a CLASSIFICATION task, which gets some text documents and then by Applying a previousely trained model puts the documents into 5 classes: politic, sport, science, ... . The output is a table with document IDs and the classes as label.
the second process is a CLUSTERING task, which gets some text documents and then using k-means algorithm, puts the documents in different clusters.
I want to join these two processes together, meaning first applying the classification and then applying the clustering 5 times for each group.
I don't know how to achieve this but I feel I should use the loop operator and somehow a split table operator to break the table result of first sub-process and loop over sub-tables.
Any help is appreciated. thanks