BUG: Right clicks in design view on OS X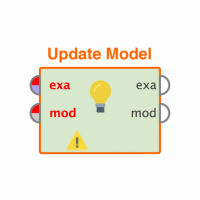 yzan
Member
Posts: 66
Unicorn
Right clicks with a touchpad on the operators (or even on an unoccupied place on the drawing board) in the design view should open a context menu. But in RapidMiner 7.6 and 8.0, the right clicks are consumed and the view shifts a bit (like if I was scrolling to the side) and the context menu is not displayed. For me, this is a show stopper as OS X does not have a key on the keyboard to show the context menu.
A workaround: Use window menu. However, not all functionality is available over the window menu. For example, operator results, if they are not wired to the right side of the design view, are not accessible.
The right clicks work correctly in RapidMiner 6.3.
OS X version: 10.11.6
Tagged: