"Dictionary Based Sentiment Analysis"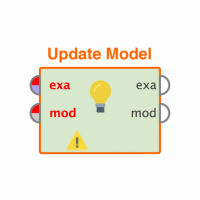 Benedict_von_Ah
Member
Posts: 8
Contributor II
Hey guys, 
i'm currently working on a dictionary based sentiment analysis from the Operator Toolbox. Everything works out fine so far, but in the end i cannot add a date as an attribute to my output. The model only allows "Text", "Score", "Positivity", "Negativity" and "uncovered token". 
Is there a way to add the date from my dataset? So i want the output "Date", "Text", "Score",...
Tagged: