What home computer platform do you recommend for a data science practitioner?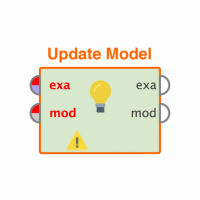 breckjensen90
Member
Posts: 2
Contributor I
edited November 2018
in Help
Hello Everyone,
I am in the market for a new notebook PC. Can you recommend one to me, your preferred brands, and the minimum system dimensions you feel are important for a data scientist to have on their working platform? Are Apple products satisfactory for serious business users? I have always worked on Unix variants and Windows platforms for systems and software engineering work.

I intend for a notebook PC to give demonstrations of my unique value proposition as a data scientist when I solicit new business during personal presentations. I also intend to rely on it for graphically demonstrating my work products with data visualizations, modeling and simulations. I may experiment with in-memory data management and predictive analytics. I intend to use such open source tools as VisIt, Gephi or ParaView. Do you recommend others?

I will likely keep production-level big data in the Cloud or on my clients' own data platforms, but I will nevertheless still be processing some large data sources on my local system, depending on what my clientele give me for customer experience, financial markets, macro-economics, industry studies, or scientific and engineering analyses.
Any Idea , Suggestions would be appreciated,
Thanks,
I didn't find the right solution from the internet.
References:https://www.datasciencecentral.com/forum/topics/what-home-computer-platform-do-you-recommend-for-a-data-science
Tagged: