Text Mining - Industry 4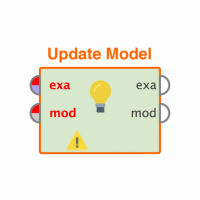 charlesmrt
Member
Posts: 4
Contributor I
edited November 2018
in Help
Hey, 
I want to extract all the texts from this page: http://www.plattform-i40.de/I40/Navigation/Karte/SiteGlobals/Forms/Formulare/EN/map-use-cases-formular.html and create a table with different factors extracted from these texts, each line is a case, each column is a data extracted from the text. I think i'll use 6 column: Value Creation, Product Examples, Region....
Then I want to link those datas to know which one fits most for an external given case. For instance: Given Case X fits at 80% with company of line 35, 60% with company of line 118, etc...
Do you know how I can do all of that? 
It's for my Master Thesis.
Thanks a lot, 
Charles
Tagged: