ALL FEATURE REQUESTS HERE ARE MONITORED BY OUR PRODUCT TEAM.

VOTING MATTERS!

IDEAS WITH HIGH NUMBERS OF VOTES (USUALLY ≥ 10) ARE PRIORITIZED IN OUR ROADMAP.

NOTE: IF YOU WISH TO SUGGEST A NEW FEATURE, PLEASE POST A NEW QUESTION AND TAG AS "FEATURE REQUEST". THANK YOU.
Line weight on Decision Tree plot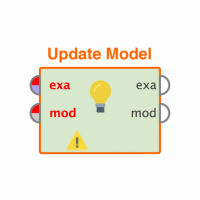 dgarrard
RapidMiner Certified Analyst
Posts: 4
Contributor I
A further improvement would be to make the tree branch lines more visible.  The thin grey lines are very hard to see.  This was not the case in earlier versions.  When I view the image below, the branch lines are very difficult to see.
Tree lines not visible
Tagged: