Port Configuration for RM Server on AWS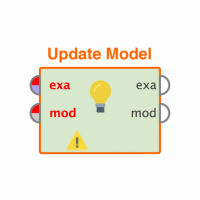 JEdward
RapidMiner Certified Analyst, RapidMiner Certified Expert, Member
Posts: 578
Unicorn
edited November 2019
in Help
Hi guys,
I'm having a few problems configuring ports for AWS with RapidMiner Server 7.6.1.  It runs fine on my local machine, but on EC2 (with either Windows or RHEL) the server does not seem to be accessible. 
Windows I'm more familiar with so here is what I have done.
My configuration at the moment is set very open. 
- Windows Server: No firewall. 
- AWS Security: Allow all ports from All locations.
- RapidMiner Port: 8080
Currently on the Windows machine I also have a Tomcat web server running using port 8081 & this is accessible remotely (weirdly not when logged in using localhost)
Can anyone share any gotchas that I've missed?  As from what I understand anyone and their dog should be able to reach it. 
(Once pointed in the right direction I'll be securing it further).
(Please note that I can't access the RM Server AWS AMI from here so if you would be willing to share any port configurations that are on it then please let me know.)