Cannot use plotter 'Surface 3D': Data table must have between 0 and 50 rows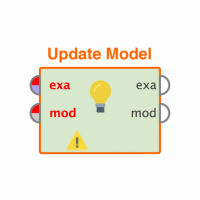 chrism2671
Member
Posts: 1
Contributor I
edited November 2018
in Help
Hi there!

I seem to be getting this error on all the RapidMiner tutorial examples that use a surface plot.

Cannot use plotter 'Surface 3D': Data table must have between 0 and 50 rows, was 200.

I'm not sure what the problem is. This is RapidMiner 4.4 running on Java 1.6 on Ubuntu 9.04. I have also tried running RapidMiner on a fresh version of Windows XP (using the Windows installer download) and have exactly the same issue.

Any help would be much appreciated!

Thanks,
Chris.