"Asynchronous Training API"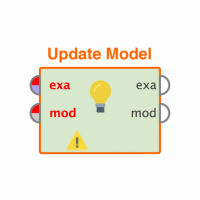 vipul_kumar
Member
Posts: 20
Contributor I
Hi
I have created  a model in RM Studio and saved it in RM Server. For training the model, I have exposed the training Model as an api Service.
I call the api with required data too train the model. It works great. The only problem is I need to wait for around 10-15 minutes for this training API to respond.

I wasnt this training API to be asynchronous. i.e. I can call the training API and the api can respond immediately saying your request has been submitted. If this is possible, how will I get to know if the training has been completed or not.



Tagged: