Issue with Importing process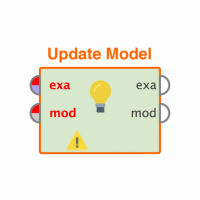 jov_slavica
Member
Posts: 3
Contributor I
edited November 2018
in Help
Dear RM community members,
I am a student and have started using RM last week. We have had several classes so far and now I want to import some processess made by our professor to analyze, so as to be able to complete a class project. However, for me this is rather not possible by going to File and choosing Import process. Althought RM enables the import of the chosen file, and one can see it is computing something in the lower right corner, however, there is nothing in my Repository as the result. As I have seen at some point on the progress line the inscription Recommendations update, it occured me to update and install everything I was able to.
But Import Process still does not work.
Sometimes simple copy/paste onto the desired repository folder is possible (and the system presents an floppy disc icon, asking if I want to store the copied process there). However, this is rather more impossible than it is possible. To summarize, I have managed to copy 8 processess in total into the repository so far, and I have been doing this for 6 hours now.
Can somebody help me, please?
PS - I am not the only one who is having this issue - my classmate with whom I am doing a class project is having this it too!
Many thanks a lot for troubleshooting and help!
Tagged: