Standard deviation missing in data set statistics view?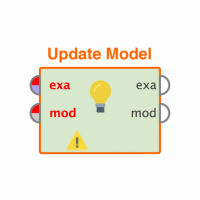 Ger_Jongeling
Member, University Professor
Posts: 5
University Professor
edited November 2018
in Help
Presently I am getting acquainted with data mining and RapidMiner. In various examples I find in books etc. the statistics view of data sets shows Min, Max, Average and Deviation. In my version of RapidMiner Studion, however, Deviation seems to be missing in the statistics view. Am I doing something wrong, or has Deviation been removed from the statistics view? If so, why?
Tagged: