All of my prediction row are the same...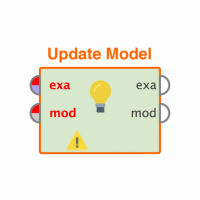 Mustafa_AVDAN
Member
Posts: 34
Contributor I
edited November 2018
in Help
Hi,Im new on rapid miner;
at like tittle , all of my predictions are the same,but ı dont know?
all my predictions are negative when ı used naive bayes .
all my predictions are neutral when ı used decision tree.
ı have attached some screen capture about my train set or my result table.Please someone help me...
I just wanna do sentiment analysis on twitter data but ı coulnt do it...And my train set include 92 examples(ı know that isnt enough for the train set) But my train set was just 2 or 3 negative sentences but like I said;
when ı used naive bayes,all predictions were negative,but WHY?
PLEASE HELP ME...
Regards
Tagged: