Anaylize Comment Data from Facebook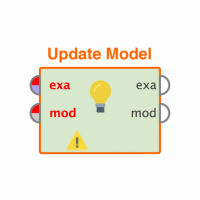 Gloria_Fock
Member
Posts: 3
Contributor I
edited November 2018
in Help
Hello Rapidminer community!

I have been trying to figure out for some days how to:
1. Pull comments from Facebook posts into Rapidminer (Solved!)
2. Use that post text to extract keywords and the corresponding sentiment (including number of times a keyword is mentioned and the number of times it had a positive / negative / neutral usage).

The 1st step has already been solved. It is the 2nd that I am having issues with. I have already been able to get the sentiment for each comment but extrcting the keywords as been an issue. I would like the information to output like the process in this link:

http://blog.aylien.com/building-a-text-analysis-process-for-customer-reviews-in-rapidminer/

I have attached picture of the data I have extracted from Facebook so you can understand where I am beginning. Also included is the csv of this information.


Any help would be greatly appriciated!
Sincerely,
Gloria


Tagged: