RapidMiner 9.7 is Now Available
Lots of amazing new improvements including true version control! Learn more about what's new here.
ALL FEATURE REQUESTS HERE ARE MONITORED BY OUR PRODUCT TEAM.

VOTING MATTERS!

IDEAS WITH HIGH NUMBERS OF VOTES (USUALLY ≥ 10) ARE PRIORITIZED IN OUR ROADMAP.

NOTE: IF YOU WISH TO SUGGEST A NEW FEATURE, PLEASE POST A NEW QUESTION AND TAG AS "FEATURE REQUEST". THANK YOU.
Add weighted voting to Ensemble Vote meta-learner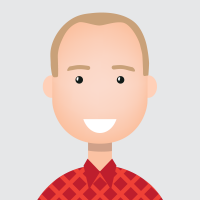 Telcontar120
Moderator, RapidMiner Certified Analyst, RapidMiner Certified Expert, Member
Posts: 1,408
&nbsp
&nbsp

Unicorn
The ensemble meta-learner Vote allows you to combine predictions from individual models, but it currently only provides simple majority voting for classification problems.  For classification problems, it would be helpful to add a parameter to allow weighted voting (basically to average the confidences of the individual components rather than 0/1 voting by classification).  This is similar to what is already supported in individual learners like k-nn for example.  With only majority voting, the resulting classification confidences are very "lumpy" which is unfavorable for many reasons.
Brian T.
Lindon Ventures
Data Science Consulting from Certified RapidMiner Experts
Tagged: