Convert Attributes to be binominal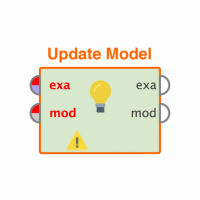 domi_wiese
Member
Posts: 28
Contributor II
edited November 2019
in Help
Hello,
I've got a question about converting Attributes to be binominal. 
I'm using the ,,Direct Mailing Data Set" and have tried to convert these attributes to be binominal by using the operator ,,nominal to binominal". But my performance operator for binominal classification always responds ,, Cannot evaluate labels of type nominal". 
The thing is, the whole process works, but without the performance operator. 
I'm very confused.
I'm would be very thankful if someone could help me please.
<?xml version="1.0" encoding="UTF-8"?><process version="8.1.000">
  <operator activated="true" class="nominal_to_binominal" compatibility="8.1.000" expanded="true" height="103" name="Nominal to Binominal" width="90" x="112" y="289">
    <parameter key="return_preprocessing_model" value="false"/>
    <parameter key="create_view" value="false"/>
    <parameter key="attribute_filter_type" value="all"/>
    <parameter key="attribute" value=""/>
    <parameter key="attributes" value=""/>
    <parameter key="use_except_expression" value="false"/>
    <parameter key="value_type" value="nominal"/>
    <parameter key="use_value_type_exception" value="false"/>
    <parameter key="except_value_type" value="file_path"/>
    <parameter key="block_type" value="single_value"/>
    <parameter key="use_block_type_exception" value="false"/>
    <parameter key="except_block_type" value="single_value"/>
    <parameter key="invert_selection" value="false"/>
    <parameter key="include_special_attributes" value="false"/>
    <parameter key="transform_binominal" value="false"/>
    <parameter key="use_underscore_in_name" value="false"/>
  </operator>
</process>
<?xml version="1.0" encoding="UTF-8"?><process version="8.1.000">
  <operator activated="true" class="concurrency:cross_validation" compatibility="8.1.000" expanded="true" height="145" name="Cross Validation" width="90" x="313" y="85">
    <parameter key="split_on_batch_attribute" value="false"/>
    <parameter key="leave_one_out" value="false"/>
    <parameter key="number_of_folds" value="10"/>
    <parameter key="sampling_type" value="automatic"/>
    <parameter key="use_local_random_seed" value="false"/>
    <parameter key="local_random_seed" value="1992"/>
    <parameter key="enable_parallel_execution" value="true"/>
    <process expanded="true">
      <operator activated="true" class="naive_bayes" compatibility="8.1.000" expanded="true" height="82" name="Naive Bayes" width="90" x="112" y="34">
        <parameter key="laplace_correction" value="true"/>
      </operator>
      <connect from_port="training set" to_op="Naive Bayes" to_port="training set"/>
      <connect from_op="Naive Bayes" from_port="model" to_port="model"/>
      <portSpacing port="source_training set" spacing="0"/>
      <portSpacing port="sink_model" spacing="0"/>
      <portSpacing port="sink_through 1" spacing="0"/>
    </process>
    <process expanded="true">
      <operator activated="true" class="apply_model" compatibility="8.1.000" expanded="true" height="82" name="Apply Model" width="90" x="45" y="34">
        <list key="application_parameters"/>
        <parameter key="create_view" value="false"/>
      </operator>
      <operator activated="true" class="performance_binominal_classification" compatibility="8.1.000" expanded="true" height="82" name="Performance" width="90" x="179" y="34">
        <parameter key="main_criterion" value="first"/>
        <parameter key="accuracy" value="true"/>
        <parameter key="classification_error" value="false"/>
        <parameter key="kappa" value="false"/>
        <parameter key="AUC (optimistic)" value="false"/>
        <parameter key="AUC" value="true"/>
        <parameter key="AUC (pessimistic)" value="false"/>
        <parameter key="precision" value="false"/>
        <parameter key="recall" value="false"/>
        <parameter key="lift" value="false"/>
        <parameter key="fallout" value="false"/>
        <parameter key="f_measure" value="false"/>
        <parameter key="false_positive" value="true"/>
        <parameter key="false_negative" value="true"/>
        <parameter key="true_positive" value="true"/>
        <parameter key="true_negative" value="true"/>
        <parameter key="sensitivity" value="false"/>
        <parameter key="specificity" value="true"/>
        <parameter key="youden" value="false"/>
        <parameter key="positive_predictive_value" value="false"/>
        <parameter key="negative_predictive_value" value="false"/>
        <parameter key="psep" value="false"/>
        <parameter key="skip_undefined_labels" value="true"/>
        <parameter key="use_example_weights" value="true"/>
      </operator>
      <connect from_port="model" to_op="Apply Model" to_port="model"/>
      <connect from_port="test set" to_op="Apply Model" to_port="unlabelled data"/>
      <connect from_op="Apply Model" from_port="labelled data" to_op="Performance" to_port="labelled data"/>
      <connect from_op="Performance" from_port="performance" to_port="performance 1"/>
      <portSpacing port="source_model" spacing="0"/>
      <portSpacing port="source_test set" spacing="0"/>
      <portSpacing port="source_through 1" spacing="0"/>
      <portSpacing port="sink_test set results" spacing="0"/>
      <portSpacing port="sink_performance 1" spacing="0"/>
      <portSpacing port="sink_performance 2" spacing="0"/>
    </process>
  </operator>
</process>
<?xml version="1.0" encoding="UTF-8"?><process version="8.1.000">
  <operator activated="true" class="apply_model" compatibility="8.1.000" expanded="true" height="82" name="Apply Model (2)" width="90" x="380" y="493">
    <list key="application_parameters"/>
    <parameter key="create_view" value="false"/>
  </operator>
</process>
<?xml version="1.0" encoding="UTF-8"?><process version="8.1.000">
  <operator activated="true" class="create_lift_chart" compatibility="8.1.000" expanded="true" height="103" name="Create Lift Chart" width="90" x="514" y="85">
    <parameter key="target_class" value="response"/>
    <parameter key="binning_type" value="frequency"/>
    <parameter key="number_of_bins" value="10"/>
    <parameter key="size_of_bins" value="1000"/>
    <parameter key="automatic_number_of_digits" value="true"/>
    <parameter key="number_of_digits" value="-1"/>
    <parameter key="show_bar_labels" value="true"/>
    <parameter key="show_cumulative_labels" value="false"/>
    <parameter key="rotate_labels" value="false"/>
  </operator>
</process>

Tagged: