🎉 🎉 RAPIDMINER 9.10 IS OUT!!! 🎉🎉
Download the latest version helping analytics teams accelerate time-to-value for streaming and IIOT use cases.
RapidMiner Studio 8.1.1 Release Notes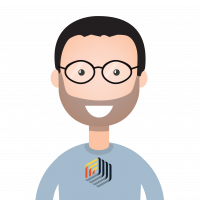 sgenzer
12
Administrator, Moderator, Employee, RapidMiner Certified Analyst, Community Manager, Member, University Professor, PM Moderator
Posts: 2,959
&nbsp

Community Manager
Reposting from docs.rapidminer.com:
Released: March 07th, 2018
The following describes the bug fixes in RapidMiner Studio 8.1.1:
Enhancements
Deleting a RapidMiner Server repository now removes its credentials from the wallet.
Whitespaces at the beginning or end of attribute names are now automatically discarded for newly imported data to prevent invalid attribute names.
Bugfixes
Fixed bug causing multiple operators to reject attribute names with leading or trailing whitespaces
Fixed bug causing failure to load templates
Tagged: