🎉 🎉 RAPIDMINER 9.10 IS OUT!!! 🎉🎉
Download the latest version helping analytics teams accelerate time-to-value for streaming and IIOT use cases.
Process Documents from Files: Include all subdirectories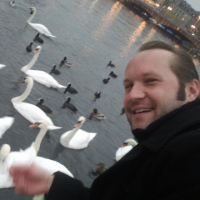 roger_rutishaus
Member
Posts: 8
Contributor I
edited December 2018
in Help
Hi all,
In the parameters box of "Process Documents from Files" I can set the "text directories". 
I have a lot of html files on local hard drive, in a folder called "webpage", with many subfolders (~100). Too many subfolders to add them all separately. I am missing a checkbox that enables to include all the subfolders. Is there a way I can achieve this? I have created a CSV file with columns "class name" and "directory". Would be great if i could import this.
Cheers, Roger
Tagged: