🎉 🎉 RAPIDMINER 9.10 IS OUT!!! 🎉🎉
Download the latest version helping analytics teams accelerate time-to-value for streaming and IIOT use cases.
change attributes order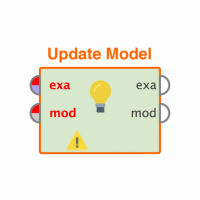 abbaszavar
Member
Posts: 11
Contributor I
edited December 2018
in Help
Hi there 
I have a data set with patient_ID and some other attributes as specific diseases that each column includes 1/0
ID         Diabetes        Hypertension     Depression 
102            1                        0                       1
So how can I generate a new attribute that includes all current diseases for each  patient_ID  such as trhis:
ID         Disease   
102      Diabetes, Depression 
any thought?
Thanks,
Abbas