Cassandra driver exception for timestamp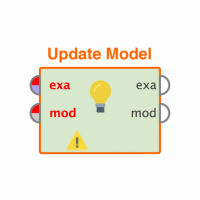 craig_gallen
Member
Posts: 1
Learner I
Hi 
I am trying to connect rapidminer to cassandra 3.1 and I believe I have found a bug. I am using manual queries to test the connection. Most of the queries work OK but reading any timestamp throws an exception.
Cassandra driver Codec not found for requested operation: [timestamp <-> com.datastax.driver.core.LocalDate]
(full stack trace and example table below)
This problem appears to be related to the issue https://datastax-oss.atlassian.net/browse/JAVA-1176 where the Cassandra driver has changed the method calls for timestamps but rapidminer is still using the old method. ( On a related note, it would be very useful if we could inject our own custom codecs for cassandra https://docs.datastax.com/en/developer/java-driver/3.3/manual/custom_codecs/ which would allow developers to better handle custom data types injected into cassandra databases).
Suggested work arounds welcome
Full details follow:
My cassandra table is defined as;
CREATE TABLE $KEYSPACE$.samples (
context text,
partition int,
resource text,
collected_at timestamp,
metric_name text,
value blob,
attributes map<text, text>,
PRIMARY KEY((context, partition, resource), collected_at, metric_name)
);
I can perform a query which works OK for most columns in the table. e.g.
select context,  partition,    resource,   metric_name from samples;
but if I try to select the timestamp using
select  collected_at  from samples;
rapidminer throws the following exception
Exception: com.rapidminer.operator.OperatorException
Message: Unknown error. Something went wrong.
Stack trace:
com.rapidminer.extension.nosql.operator.cassandra.ReadCassandraOperator.createExampleSet(ReadCassandraOperator.java:112)
  com.rapidminer.operator.io.AbstractExampleSource.read(AbstractExampleSource.java:49)
  com.rapidminer.operator.io.AbstractExampleSource.read(AbstractExampleSource.java:33)
  com.rapidminer.operator.io.AbstractReader.doWork(AbstractReader.java:126)
  com.rapidminer.operator.Operator.execute(Operator.java:1004)
  com.rapidminer.operator.execution.SimpleUnitExecutor.execute(SimpleUnitExecutor.java:77)
  com.rapidminer.operator.ExecutionUnit$3.run(ExecutionUnit.java:812)
  com.rapidminer.operator.ExecutionUnit$3.run(ExecutionUnit.java:807)
  java.security.AccessController.doPrivileged(Native Method)
  com.rapidminer.operator.ExecutionUnit.execute(ExecutionUnit.java:807)
  com.rapidminer.operator.OperatorChain.doWork(OperatorChain.java:428)
  com.rapidminer.operator.Operator.execute(Operator.java:1004)
  com.rapidminer.Process.execute(Process.java:1310)
  com.rapidminer.Process.run(Process.java:1285)
  com.rapidminer.Process.run(Process.java:1176)
  com.rapidminer.Process.run(Process.java:1129)
  com.rapidminer.Process.run(Process.java:1124)
  com.rapidminer.Process.run(Process.java:1114)
  com.rapidminer.gui.ProcessThread.run(ProcessThread.java:65)

Cause
Exception: com.datastax.driver.core.exceptions.CodecNotFoundException
Message: Codec not found for requested operation: [timestamp <-> com.datastax.driver.core.LocalDate]
Stack trace:

  com.datastax.driver.core.CodecRegistry.notFound(CodecRegistry.java:741)
  com.datastax.driver.core.CodecRegistry.createCodec(CodecRegistry.java:588)
  com.datastax.driver.core.CodecRegistry.access$500(CodecRegistry.java:137)
  com.datastax.driver.core.CodecRegistry$TypeCodecCacheLoader.load(CodecRegistry.java:246)
  com.datastax.driver.core.CodecRegistry$TypeCodecCacheLoader.load(CodecRegistry.java:232)
  com.google.common.cache.LocalCache$LoadingValueReference.loadFuture(LocalCache.java:3542)
  com.google.common.cache.LocalCache$Segment.loadSync(LocalCache.java:2323)
  com.google.common.cache.LocalCache$Segment.lockedGetOrLoad(LocalCache.java:2286)
  com.google.common.cache.LocalCache$Segment.get(LocalCache.java:2201)
  com.google.common.cache.LocalCache.get(LocalCache.java:3953)
  com.google.common.cache.LocalCache.getOrLoad(LocalCache.java:3957)
  com.google.common.cache.LocalCache$LocalLoadingCache.get(LocalCache.java:4875)
  com.datastax.driver.core.CodecRegistry.lookupCodec(CodecRegistry.java:522)
  com.datastax.driver.core.CodecRegistry.codecFor(CodecRegistry.java:485)
  com.datastax.driver.core.CodecRegistry.codecFor(CodecRegistry.java:467)
  com.datastax.driver.core.AbstractGettableByIndexData.codecFor(AbstractGettableByIndexData.java:69)
  com.datastax.driver.core.AbstractGettableByIndexData.getDate(AbstractGettableByIndexData.java:174)
  com.datastax.driver.core.AbstractGettableData.getDate(AbstractGettableData.java:26)
  com.datastax.driver.core.AbstractGettableData.getDate(AbstractGettableData.java:111)
  com.rapidminer.extension.nosql.operator.cassandra.ReadCassandraOperator.createExampleSet(ReadCassandraOperator.java:162)
  com.rapidminer.extension.nosql.operator.cassandra.ReadCassandraOperator.createExampleSet(ReadCassandraOperator.java:97)
  com.rapidminer.operator.io.AbstractExampleSource.read(AbstractExampleSource.java:49)
  com.rapidminer.operator.io.AbstractExampleSource.read(AbstractExampleSource.java:33)
  com.rapidminer.operator.io.AbstractReader.doWork(AbstractReader.java:126)
  com.rapidminer.operator.Operator.execute(Operator.java:1004)
  com.rapidminer.operator.execution.SimpleUnitExecutor.execute(SimpleUnitExecutor.java:77)
  com.rapidminer.operator.ExecutionUnit$3.run(ExecutionUnit.java:812)
  com.rapidminer.operator.ExecutionUnit$3.run(ExecutionUnit.java:807)
  java.security.AccessController.doPrivileged(Native Method)
  com.rapidminer.operator.ExecutionUnit.execute(ExecutionUnit.java:807)
  com.rapidminer.operator.OperatorChain.doWork(OperatorChain.java:428)
  com.rapidminer.operator.Operator.execute(Operator.java:1004)
  com.rapidminer.Process.execute(Process.java:1310)
  com.rapidminer.Process.run(Process.java:1285)
  com.rapidminer.Process.run(Process.java:1176)
  com.rapidminer.Process.run(Process.java:1129)
  com.rapidminer.Process.run(Process.java:1124)
  com.rapidminer.Process.run(Process.java:1114)
  com.rapidminer.gui.ProcessThread.run(ProcessThread.java:65)
Tagged: