RapidMiner 9.7 is Now Available
Lots of amazing new improvements including true version control! Learn more about what's new here.
Charts and Color-Column: How to select Attributes in Color-Column?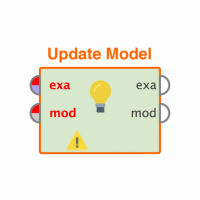 thomas_wiedmann
Member
Posts: 60
&nbsp

Guru
edited November 2018
in Help
Due to "Filter Examples" are within the graph are fewer points than in the "Color Column". All values are displayed in "Color Column". Only five values in the result set are to be output. How so select values in "Color Column" ?
The other way around. I just wanna see this five values in "Color Column" that apears in the chart.
Thanks!
Thomas
Tagged: