Job Agent Not Connecting to Server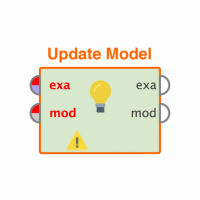 Thomas_Ott
RapidMiner Certified Analyst, RapidMiner Certified Expert, Member
Posts: 1,761
Unicorn
edited November 2018
in Help
Hi everyone,
I'm experiencing a strange situation where I did a full install of Server from 8.0.1 to 8.1 (on a Windows machine) and reconnected the old PostgreSQL database to it. That worked fine and Server comes up when I run it from Windows Services. 
The problem is when I download and try to install a new Job Agent and run it, it will not connect (see image).
Now, nothing's changed as far as I know OS wise so I'm scratching my head here. I've also attached my server log here. Please advise, thanks!
Tagged: