Value error: Error when checking input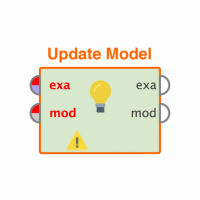 chinrenjie
Member
Posts: 8
Contributor I
edited December 2018
in Help
Hi, i tried to construct the architecture as shown as below.
I have 9000 datasets consisting four inputs and one output. I split the data into ratio 8 to 1. When I try to run the process, it showes the error: Execution of Python script failed. 
ValueError: Error when checking the input: expected conv1d_1_input to have 3 dimensions, but got array with shape (7200,4)(script, line 295).
Is it mean that i should put my input shape as (7200,4,None)? Or there are any method to solve the proble?  Where can we check the script? Your advice is highly appreciated. Thank you.


Tagged: