How do you Trouble Shoot "Object retrieval not possible"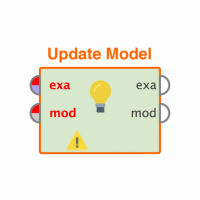 tmarcinelli
Member
Posts: 3
Contributor I
Hello,
Need Trouble Shooting help with  "Object retrieval not possible" error.
Going thru RapidMiner tutorials... doing video tutorial named:  "Automated Model Selection & Optimization"
I have done everything in video, but get error on When I run, the "RECALL" object says no object with the name I named was found (I named 3 Recall objects per tutorial)
... I have poured over correct process per sample downloaded process, but can see no difference... Yet sample runs, mine comes up with error.
I have included my process XML file.  Would appreciate any help.
Thank you,
Tony