RapidMiner 9.7 is Now Available
Lots of amazing new improvements including true version control! Learn more about what's new here.
RapidMiner with Linux Server back-end and IPad front-end for education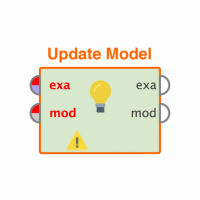 oliphantlt
Member
Posts: 2
Contributor I
My college has recently switched to IPads for all students rather than laptops.  In addition the college has a set of linux servers where services can run for the students.  I'm trying to setup a data analytics tool in this environment for my students to learn the basics of data analytics (visualization, statistical analysis, machine learning, etc.).  And perferable I'm looking for free versions of software for this environment.  Will RapidMiner work in an environment like this -- install RapidMiner Server on one of the linux servers and have students interact with this as a service via a web-interface? Thanks.
Tagged: