How to Post Questions on the RapidMiner User Community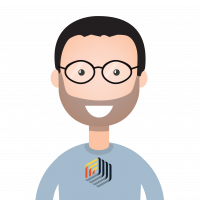 sgenzer
12
Administrator, Moderator, Employee, RapidMiner Certified Analyst, Community Manager, Member, University Professor, PM Moderator
Posts: 2,802
&nbsp

Community Manager
Hi! Some simple, quick rules that we have here on how to post questions on the RapidMiner User Community:

1. SEARCH FIRST
 Please search the community before submitting a new idea. If your idea is already there, don't be downhearted (great minds think alike
)
2. SHARE YOUR XML PROCESS by copying the full XML from the "XML" tab into your post using the </> code insert tool. Need help? Read this KB article to learn more.  Do NOT just copy and paste the operators from the Process canvas!
3. ADD TAGS AND LABELS These will help us categorize your suggestion. 
4. INVITE OTHERS to comment on your suggestion with the @ handle (e.g. @sgenzer)
5. BE KIND , especially to newbies.  You were there once, too.
6. GIVE BACK next time by helping others.  This is how a community grows! 
7. FINAL thought. If you actually read all these instructions, well done!  Send @sgenzer a PM saying "I read them to the end" and we will enter you into a monthly drawing for a free RapidMiner gift!
Thank you and welcome!
Scott
Tagged: