Deep Learning operator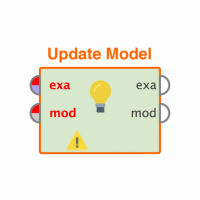 fe_edoardo
Member
Posts: 2
Contributor I
edited December 2018
in Help
Hi everyone. 
I'm here because i have a problem, maybe too easy for some of you
I built a process in which i want to predict S&P 500 values starting from its historical series and some technical analysis indicator calculated on it.
To do that i used the Sliding Window Validation operator, in which i used the Deep Learning operator (and then Apply model and Performance operators).
Can anybody tell me if there is a way to have as an output the predicted values?
Thank you for the help,
Edoardo.
Tagged: