problem with Arabic diacritics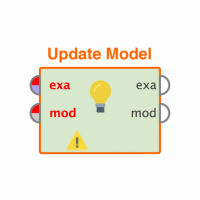 yusuf_nazari
Member
Posts: 2
Contributor I
edited December 2018
in Help
Hi
there is a problem with "Arabic diacritics".
Rapidminer do not recogniz it as i know.
for example no result for a text like this :
أنا أدرُسُ في فَرع اللُّغة العَربيَّة
but if you emit the diacritics reach the result.
also Rapidminer not recognise أن إن as a two diffrent words.
please help me solve this problems.
thanks