how to show "Predict" feature in automodel?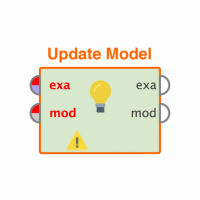 sebastian_gonza
RapidMiner Certified Analyst, Member
Posts: 52
&nbsp

Guru
edited November 2018
in Help
Hi,
I have a database with a predict feature with 5 classes, the role is nominal, when I saw a video tutorial for prediction there was also a "Predict" feature, what I would like is to apply the model to a database which does not have the class explicit, and that the model classifies it, my question is, why am I not getting that feature predict when I use automodel? the prediction variable should have a role? it should be for churn model a 2 class variable?
If you have any idea let me know please