RapidMiner 9.7 is Now Available
Lots of amazing new improvements including true version control! Learn more about what's new here.
Performance Classifier for Naive Bayes and Decision Tree -- getting an error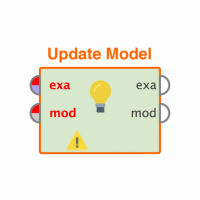 melissa_heinric
Member
Posts: 5
Contributor II
I have built a Naives Bayes and a Decision Tree model and have one column = label in the training data so I can predict the outcome -- connected the perofmrnace classification operator and keep getting an error that says InputSet does not have a label attribute. I set the column to label using the Set Role operator. What classifier should I be using -- or what do I need to do to the data?