What is the diference between Bregman Divergence Mahalanobis Distance and Mahalanobis Distance?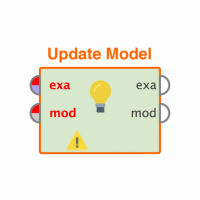 agucaba123
Member
Posts: 3
Contributor I
edited December 2018
in Help
Hi, I'm a beginner in RapidMiner Studio. I'm working with clustering operators (k-means and k-medoid) and I want to know what is the diference between the Mahalanobis Distance (https://en.wikipedia.org/wiki/Mahalanobis_distance) and the option in the parameters of the operator which says "Bregman divergences" and the sub-option divergence: "Mahalanobis distance". I don't know if they are the same or not.