RapidMiner 9.7 is Now Available
Lots of amazing new improvements including true version control! Learn more about what's new here.
How to use breakpoints to debug your RapidMiner process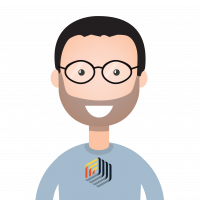 sgenzer
12
Administrator, Moderator, Employee, RapidMiner Certified Analyst, Community Manager, Member, University Professor, PM Moderator
Posts: 2,926
&nbsp

Community Manager
 Breakpoints are SUPER USEFUL. They allow you to "pause" a process before it gets to the end so you can see what's going on – at that particular point in your process. For example, open up Samples -> processes -> 01_Learner -> 01_DecisionTree.
If you press PLAY, you will just see the result as normal:
But say you want to see the data set BEFORE it goes into the Decision Tree operator – HERE:
So that's when you use a "breakpoint" – it allows you to pause the process before getting to the finish line. You do this as follows:
Right-click the Retrieve operator and select "Breakpoint After" (or select the operator and press F7 on your keyboard).
    2. You should see a small red arrow now inside the Retrieve operator. This is indicating that you have placed a breakpoint.
Now press PLAY. You should see this:
If you press PLAY (current in "pause") again, you will see the final result as before.
To remove breakpoints, just right-click and select Breakpoint After again.
That's it! Super handy. Enjoy!

Scott
Tagged: