RapidMiner 9.7 is Now Available
Lots of amazing new improvements including true version control! Learn more about what's new here.
Read ARFF operator does not provide attribute names to subsequent operators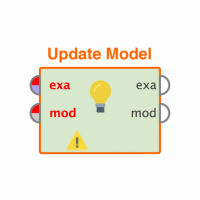 yzan
Member
Posts: 62
&nbsp
&nbsp

Unicorn
When I connect the output of "Read ARFF" operator to "Select Attributes" operator, the select list in "Select Attributes" operator does not get populated by column names. This behaviour is inconsistent with behaviour of other readers like csv or database.
Note: The column names do not get populated even after running the whole process.
Workaround: Write the column names into the select lists.
Tagged: