Using RapidMiner to search Twitter accounts for all tweets related to a specific topic/query.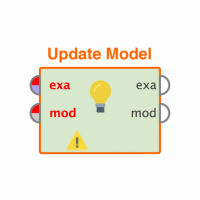 christopher_bak
Member
Posts: 3
Contributor I
edited December 2018
in Help
Hi there,
I have just started using RapidMiner and have a limited grasp of XML. I am trying to use RapidMiner to search a set of Twitter accounts (news outlets) for all tweets (news stories) related to a specific topic/query, I would then analyse the headlines' sentiment with Aylien.  
I only seem to be able to use 'Search Twitter' to pull up all tweets (recent or popular) on a topic but not from the users I want data on, or I use 'Get Twitter User Statuses' and receive superfluous information on topics I do not want. Is there any way to achieve the results I want without creating my own process (which I am unable to do) using advanced XML?
I am sorry if there isn't enough information there, or if I have missed something that may help anyone answering the question. Any help or advice anybody can provide would be greatly appreciated.
Thanks.
Chris
Tagged: