Weka Extension Missing PAA and SAX Time Series Filter Package?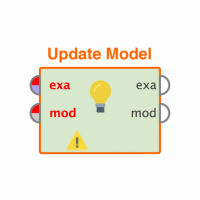 richardsona4
Member, University Professor
Posts: 11
University Professor
edited November 2018
in Help
Hello RM Community,
I am new to RM, but also an average use with Weka.  I have installed the Weka Extension in my RM Studio build; however, when I looked through the available filters, I could not find PAA or SAX.  I was hoping to use RM as a more stable solution over Weka, given it is advertised that the RM Weka Extension contains most Weka functionality. 
Is there a way to add these packages within RM as a self-serve option?
PAA/SAX Time Series Filter
Thanks,
Anthony 
Tagged: