Creating an Extension for TSFRESH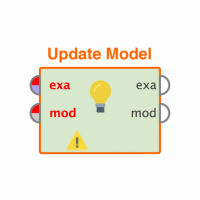 richardsona4
Member, University Professor
Posts: 11
University Professor
edited December 2018
in Help
Hello Developer Community,
I am a new user to RM studio. How would one go about creating an extension to operationalize the feature extraction method using TS-FRESH? I am doing some research with this method, so having this feature extraction method in GUI vs. Command Line would be a major plus for expediting work efforts.
tsfresh is a python package. It automatically calculates a large number of time series characteristics, the so called features. Further the package contains methods to evaluate the explaining power and importance of such characteristics for regression or classification tasks.
https://tsfresh.readthedocs.io/en/latest/ 
I wanted to post in the new idea section, but for some reason, I'm not allowed to post ideas.
Thanks,
Anthony 
Tagged: