RapidMiner 9.8 Beta is now available
Be one of the first to get your hands on the new features. More details and downloads here:
Process panel goes blank in RapidMiner 9.x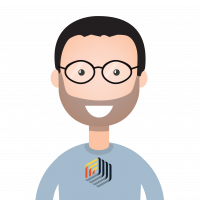 sgenzer
12
Administrator, Moderator, Employee, RapidMiner Certified Analyst, Community Manager, Member, University Professor, PM Moderator
Posts: 2,954
&nbsp

Community Manager
There are some rare instances when the process panel goes blank in RapidMiner 9.x. This is an acknowledged bug and the engineering team is aware of it. Meanwhile if you encounter this type of occurrence, we recommend simply using the "Restore Default View" feature to fix this:
RapidMiner Studio showing a blank process panel
Quick fix: go to View -> Restore Default View

Thanks all for reporting this so quickly!
Scott
Tagged: