Imported date data gets a additional value that makes the date format incopatible, help please.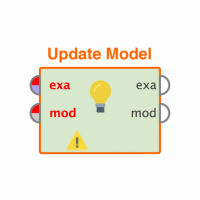 H_Lahtinen
Member
Posts: 2
Contributor I
edited December 2018
in Help
Hello Forum,
So I have imported data that has a date column of the format "dd/MM/yyyy" but when I import the CSV file there is a ";" that gets added after every date value. Like this;  "dd/MM/yyyy;". That is what it looks like and I do not understand why the ";" is added to the "dd/MM/yyyy" making it error when trying to parse the "dd/MM/yyyy" data as there is a symbol that does clearly not belong there.
The ";" is not visible in the csv file and it is something that gets added to the "dd/MM/yyyy" data when I import the data to the process.
What is causing this and more importantly how can I fix this as I can not remove the ";" from the CSV file before it gets imported as ";" is added to the "dd/MM/yyyy" data as the file is imported?
I hope I made myself clear on my issue, can you help me solve this please?
I attached a picture that shows my problem.
Many thanks in advance!
Best Wishes,
H.
Tagged: