Set Class Label to The Dataset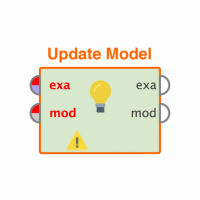 Fatin_Fezarudin
Member
Posts: 2
Contributor I
edited December 2018
in Help
Hi All,
I have questions to ask regarding my dataset. I have a bunch of text and I only want to take out relevant words to make it as a class label.
Is it related to text mining? How I want to set the class label?
Here the example of text in my dataset: 
(The red color is the class label that I want to set)
Plan, lead, organize production schedule.Conduct necessary checking of all raw materials, packaging materials and supervise production process to ensure quality assurance. Handling production documentation filing and monitoring company safety and quality programs in accordance with standard of 
HACCP, ISO, JAKIM Halal
and etc.Responsible for inventory management to ensure supply always available.Implementing safe work environment, maintain good housekeeping and ensure compliance with safety standard.Assist in production planning by coordinate production process improvement, raw materials, packaging, storage and manpower to minimize production downline and wastage.Maintain great communication at all level in the organization.
Thank You for your help.
Tagged: