"How do I configure properties of database connections defined in RapidMiner Server"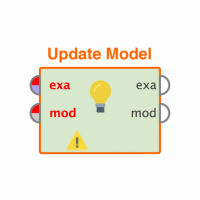 User13
Member
Posts: 155
&nbsp

Guru
Database connections can be defined in RapidMiner Studio or be defined in RapidMiner Server and used by RapidMiner Studio when it connects to the server.
To define a database connection in RapidMiner Server via the Web interface, go to Administration > Database connection. Then create or edit a database connection and click on Advanced settings.
Please consult the documentation of your JDBC driver and database which properties can be configured and what meaning they have.