ARIMA loop model get stucked always and do not complete the execution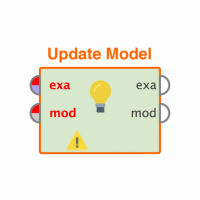 data1maths
Member
Posts: 27
Contributor I
edited December 2018
in Help
Hello everyone,
I've created a process to make forcast on a time series using arima(p,d,q) model inside a loop that changes p,d,q parameters(Optimize Parameters (Grid)) within a certain range. the problem is that once I enlarge the range of each parameter the execution don't provide forecast output anymore, which is really odd.
???
Here is an example proving that the execution don't provide results:
AND
I do really need your help guys.
Thank you in advance.
Best regards.
Tagged: