"JSON to data operator"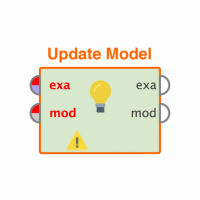 fmehraliyev
Member
Posts: 2
Contributor I
Hello. I am really new in RapidMiner.
Basically,  I have a dataset that has .json extension. 
I was recommended to use JSON to data operator to be able to work with dataset. 
Unfortunately I could not use the operator. It does not say anywhere, where  in the operator to specify which dataset I am intending to work with. I basically cannot figure out, how to use this operator.
p.s. I have read some responses but they seem to be to advanced with xml codes. Do I need to specify the name of the file somwhere in xml code or? Thanks ahead. 
Tagged: