"Correlation Formula"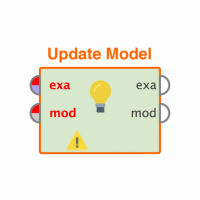 michaelgloven
RapidMiner Certified Analyst, Member
Posts: 46
Guru
why does the Correlation formula in RapidMiner use the bias correction of n-1? I was expecting, for example, a pairwise table of two attributes of mutually exclusive 0 and 1 to correlate as -1, yet the RapidMIner formula shows correlation of this data with negative values from 0 to -.6? From a practical standpoint, I'm not sure how to defend these partial correlations on two attributes which are either 0 or 1. The correlation should always be -1.
Tagged: