"Import into Hive database contains newline characters."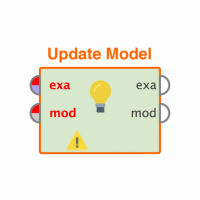 JEdward
RapidMiner Certified Analyst, RapidMiner Certified Expert, Member
Posts: 578
Unicorn
Hi guys,
When trying to use the Read Database within a Radoop Nest and getting the error:
"The nominal attribute 'ABCDE' has a value that contains a newline. Please replace or remove newlines."
What is the best way to deal with it?  I have tried changing the file format from default to ARVO and others to see if it will get past it, but still no joy. 
Is it a bug? 
Tagged: