How do I split up scored data into 20 equally sized segments?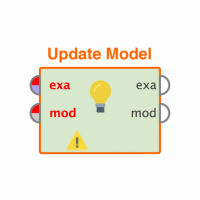 simon_philipose
Member
Posts: 3
Learner I
edited February 2020
in Help
Hi there-- still only a few days into using RapidMiner and wasn't sure if/how I could go about doing the following: 
I created a logistic regression model for direct mail marketing. I've scored my model onto new data but what I want to be able to do is split the scored data up into 20 different groups based on their descending confidence(responder) value resulting in the A's having 1/20th of the most likely responders, the Bs having 1/20th of the next most likely and so on.
Your help is much appreciated.
-Simon
Tagged: