Can we pass Mysql database name and table name to dynamically through web url using macros?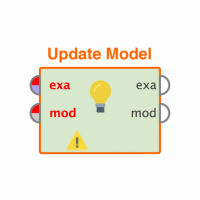 kamal_pradhan
Member
Posts: 3
Contributor I
edited December 2018
in Help
I am getting difficulties in passing the database connection detail to a RapidMiner process deployed as a webservice . I tried to use macros and even after providing correct connection details.
I keep on getting this error
de.rapidanalytics.ejb.service.ServiceDataSourceException
Error executing process /home/proc_1/test for service test: Database error occurred: Could not connect: Access denied for user 'root'@'static.115.208.216.95.clients.your-server.de' (using password: YES)