🦉&nbsp🎤&nbsp&nbsp&nbspRapidMiner Wisdom 2020 - CALL FOR SPEAKERS&nbsp&nbsp&nbsp🦉&nbsp🎤
We are inviting all community members to submit proposals to speak at Wisdom 2020 in Boston.
Whether it's a cool RapidMiner trick or a use case implementation, we want to see what you have.
Form link is below and deadline for submissions is November 15. See you in Boston!
Rapid lab, problems in the simulation section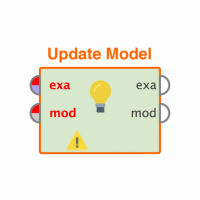 VICTOR1987
Member
Posts: 1
Newbie
edited November 2018
in Help
I Actually have the rapidlab software, by the moment I have a problem in the simulation step. When I click on the Simulate button the next warning appears "Simulaiton failed: The average step size was not properly calculated The step size is 0 s or 0ms, respectively" Has anybody seen this problem?