Execute R Script ARIMA Process Fails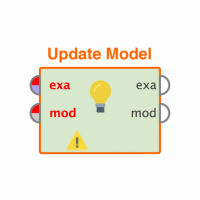 pedrodomingosdv
Member
Posts: 17
Contributor I
edited December 2018
in Help
Hi,
I'm trying to use R to build ARIMA model forecast with it. The script works well in R software, but when I try to use in Rapidminer with Execute R I always get an error message (bellow the detailed message).
I try to adapt an example process with R script to train and forecast with ARIMA, I found in Rapidminer.
Both, my script and the example, return the same error message.
Note: With other processes that use Execute R, like the tutorials, seems that there is no issue. 
Enclosed the process.
Thanks for your help,
Pedro
Error message details:
Exception: com.rapidminer.operator.OperatorException
Message: Script terminated abnormally.
Stack trace:
  com.rapidminer.extension.rscripting.operator.scripting.AbstractScriptRunner.run(AbstractScriptRunner.java:166)
  com.rapidminer.extension.rscripting.operator.scripting.AbstractScriptingLanguageOperator.doWork(AbstractScriptingLanguageOperator.java:90)
  com.rapidminer.extension.rscripting.operator.scripting.r.RScriptingOperator.doWork(RScriptingOperator.java:73)
  com.rapidminer.operator.Operator.execute(Operator.java:1025)
  com.rapidminer.operator.execution.SimpleUnitExecutor.execute(SimpleUnitExecutor.java:77)
  com.rapidminer.operator.ExecutionUnit$2.run(ExecutionUnit.java:812)
  com.rapidminer.operator.ExecutionUnit$2.run(ExecutionUnit.java:807)
  java.security.AccessController.doPrivileged(Native Method)
  com.rapidminer.operator.ExecutionUnit.execute(ExecutionUnit.java:807)
  com.rapidminer.operator.OperatorChain.doWork(OperatorChain.java:428)
  com.rapidminer.operator.Operator.execute(Operator.java:1025)
  com.rapidminer.Process.execute(Process.java:1322)
  com.rapidminer.Process.run(Process.java:1297)
  com.rapidminer.Process.run(Process.java:1183)
  com.rapidminer.Process.run(Process.java:1136)
  com.rapidminer.Process.run(Process.java:1131)
  com.rapidminer.Process.run(Process.java:1121)
  com.rapidminer.gui.ProcessThread.run(ProcessThread.java:65)
Tagged: