How can I crawl more than one web page?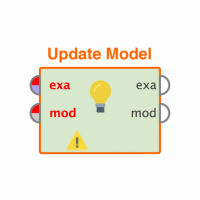 pix123
Member
Posts: 27
Contributor II
Hi there, I am looking to collect the text data about a movie review, there are several pages of reviews and I would like to collect the first 10. I have set up a very basic web crawler as I want to get the data in txt data to do some text pre-processing and mining instead of crawling each time. However I only seem to pick up on the first page of reviews, please can you take a look and advise?
<?xml version="1.0" encoding="UTF-8"?><process version="9.0.003">
  <context>
    <input/>
    <output/>
    <macros/>
  </context>
  <operator activated="true" class="process" compatibility="6.0.002" expanded="true" name="Process">
    <process expanded="true">
      <operator activated="true" class="web:crawl_web" compatibility="9.0.000" expanded="true" height="68" name="Crawl Web" width="90" x="112" y="75">
        <parameter key="url" value="
https://www.rottentomatoes.com/m/chef_2014/reviews/
"/>
        <list key="crawling_rules">
          <parameter key="store_with_matching_url" value=".*chef_2014.*"/>
          <parameter key="follow_link_with_matching_url" value=".*chef_2014.*"/>
        </list>
        <parameter key="output_dir" value="C:\rottentomatoes reviews &amp; Clustering\Rapidminer Output"/>
        <parameter key="max_pages" value="10"/>
        <parameter key="max_depth" value="4"/>
        <parameter key="max_page_size" value="1000"/>
        <parameter key="user_agent" value="test"/>
      </operator>
      <connect from_op="Crawl Web" from_port="Example Set" to_port="result 1"/>
      <portSpacing port="source_input 1" spacing="0"/>
      <portSpacing port="sink_result 1" spacing="0"/>
      <portSpacing port="sink_result 2" spacing="0"/>
    </process>
  </operator>
</process>
Tagged: