Time Series Gaps for Arima - How to fill them?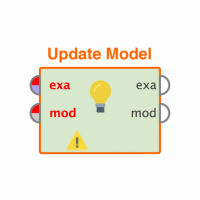 pedrodomingosdv
Member
Posts: 17
Contributor I
edited January 2019
in Help
Hello,
I using auto-arima (operator R Script) with some success, but I'm facing now an issue. My data sometimes is not provided with all dates. For example, my data is recorded by week and to be in a date format I use the every monday of each week.
Tipically I do not have gaps, but ever in a while I have and it takes a lot of time to create those rows for every runs I have to do. So basically I would like to know if there are any ways of filling the missing date points in Rapidminer. It would be helpful because I want to replace those gaps with interpolation or average.

I see that there are some operators that are related with similar issues. I thought that "Fill Data Gaps" might be the one, but every time I set the step size as 7 the process freezes and no outcome is delivered at all.
Enclosed an example of the data source in excel and a short process file.
Thanks,
Pedro
Tagged: