RapidMiner 9.7 is Now Available
Lots of amazing new improvements including true version control! Learn more about what's new here.
Battery drain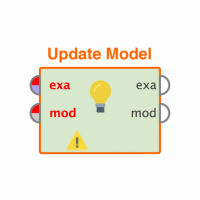 Charliecharles
Member
Posts: 1
Newbie
Updated to mojave 2 days ago , put it on cable for one day for system complete all kernel downloads and optimization, after that talking skype for 2,5 hours macbook went from 100 to 22% in this time, before it hold 3-4 days without changing for me now only 2,5 hours mbp 15 2017 tb , smh apple..
Tagged: